Bubble Gum vom 27.09.2022:
Heiße Releases für kühle Herbsttage!
Für die aktuelle Ausgabe eurer Lieblings-Popsendung haben wir in gleich drei (!) der am heißesten ersehnten Alben des Jahres reingehört: Rina Sawayamas "Hold The Girl", FLETCHERs Debütalbum "Girl Of My Dreams" und BLACKPINKs "Born Pink". Wie sehr hat sich das Warten für die Releases gelohnt? Hört selbst!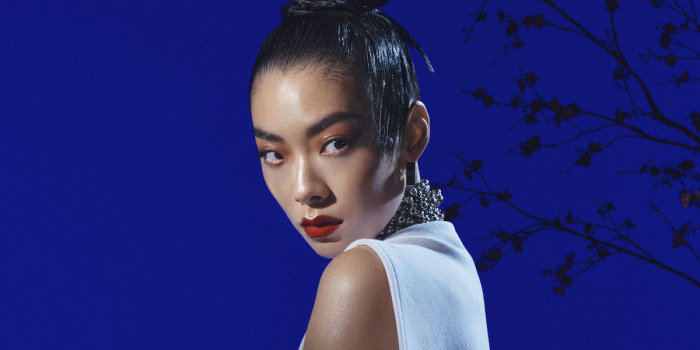 Aber uns erwartet auch die absolute Dream-Collab, mit der Kim Petras und Sam Smith uns bescheren. Und Hyperpop-Fans dürfen sich auch über coole News freuen: ericdoa gibt ein Konzert in Köln und wir halten da auch noch was für euch bereit...



...was war das? Schau in die Playlist! Hier unten und bald auch auf Spotify!!
Jeffreymmviii - New Threat (Single) Eigenvertrieb
ALMA - BACK2U (Heavy Rules Mixtape) PME Records
anais & Oscar Anton - Psychopath (Single) Eigenvertrieb
Sofi Tukker - Summer In New York (Wet Tennis) Ultra Records
BLACKPINK - Pink Venom (Born Pink) YG Entertainment
BLACKPINK - Ready For Love (Born Pink) YG Entertainment
Nick Hudson - Lights/Svoboda (Single) Eigenvertrieb
Lady Gaga - Babylon (Chromatica) Interscope Records
Earth, Wind & Fire - September (The Best of Earth, Wind & Fire, Vol. 1) ARC/Columbia
Taylor Swift - You Need To Calm Down (Lover) Republic Records
Kim Petras - Close Your Eyes (Turn Off The Light) Amigo Records
Sam Smith & Kim Petras - Unholy (Single) Captiol Records
Tove Lo - 2 Die 4 (Dirt Femme) Pretty Swede Records
VØR - Can't Move (Honey) Eigenvertrieb
glaive & ericdoa - mental anguish (then i'll be happy) LISTEN TO THE KIDS/Interscope
ericdoa - sad4whattt (Euphoria Season 2) Interscope Records
S.E.S. - Dreams Come True (Sea & Eugene & Shoo) SM Entertainment
FLETCHER - Becky's So Hot (Girl Of My Dreams) Snapback Entertainment
FLETCHER - Sting (Girl Of My Dreams) Snapback Entertainment
Vendredi sur Mer - Ecoute Cherie (Premiers émois) Profil de Face
Moglii - Morning Dew (Single) Humming Records
Rina Sawayama - This Hell (Hold The Girl) Dirty Hit
Rina Sawayama - Hold The Girl (Hold The Girl) Dirty Hit
Uffie - Prickling Skin (Sunshine Factory) Company Records
Rihanna - Sex With Me (ANTI) Westbury Road Entertainment
HYO - Deep (Deep - The 1st Mini Album) SM Entertainment
Sugababes - Sugababes On The Run (One Touch (20 Year Anniversary Edition) London Music Stream


Moderation: Danny Juforier
Redaktionelle Leitung: Phillip Fuchs