Lieblingslieder 23.03.2021 - 06.04.2021
Verfasst von Annika Gollnik am
Auch bei uns passieren Fehler - wir entschuldigen uns! Die nächsten Zwei Wochen laufen also nochmal die Lieblingslieder 10.03.2021 - 23.03.21.

Hoffentlich gehen die Songs euch dann nicht mehr aus den Ohren!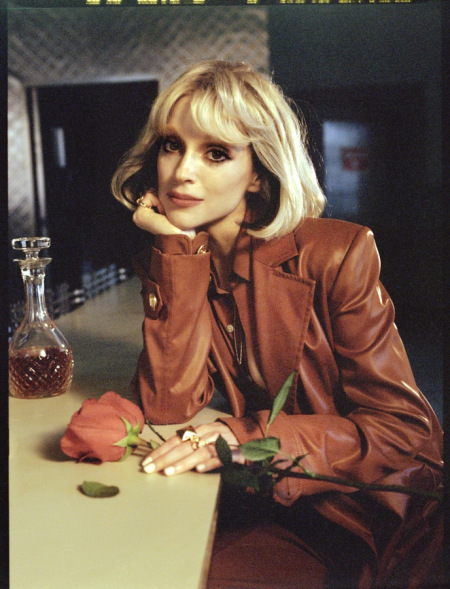 " Neuer Look, alter Sound: St. Vincent gibt mit ihrer neuen Single Pay Your Way In Pain einen Vorgeschmack auf ihr Album Daddy's Home, das im Mai erscheint. Die Frisur musste einer neuen weichen; ihr unverwechselbarer, dreckiger Elektro-Pop-Sound ist geblieben. Wir befeuern mit ihr zusammen eine Hommage an die Stadt New York und bleiben in freudiger Erwartung auf den Langspieler."

A Day To Remember – Last Chance To Dance (Bad Friend) (You're Welcome) Fueled by Ramen

Aeranea – Your Idols Awaken (Single) Eigenvertrieb
Balthazar – Passing Through (Sand) Play It Again Sam
Childe – Child (Child EP) Prolifica
Fewjar – Go For It! (Single) Superlife Promo
Fotos – Meise (Auf zur Illumination) Pias
Greentea Peng – Nah It Ain't The Same (Single) Beats International
International Music – Wassermann (Ententraum) Staatsakt
Jakob Mind – Let Them Know (The One Who Got Away) Löveley
Japanese Breakfast – Be Sweet (Jubilee) Dead Oceans
Joeboy – Count Me Out (Somewhere Between Beauty & Magic) Because Music
KAFFKIEZ – Matilda (Single) Superlife Promo
Kai Cult – Cigarette Burns (Single) Eigenvertrieb
Kali Masi – Trophy Deer ([laughs]) Homebound
King Green – I Wish U Love (Positive Vibes For Negative Times) Eigenvertrieb
L'Impératrice – Peur Des Filles (Tako Tsubo) Microqlima
Lea Porcelain – Ohio (Single) Lea Porcelain Recordings
Lucy Kruger & The Lost Boys – Evening Train (Transit Tapes (For Women Who Move Furniture Around)) Unique Records
Nathan Gray – What You Mean Ft. Red Tape Parade (Single) End Hits Records
Nearly Deads, The – Punk Rock Kitty Cat (Single) Eigenvertrieb
PC Toys – Dann Bist Du Down (Single) Eigenvertrieb
PET NEEDS – Tracy Emin's Bed (Single) Xtra Mile Recordings
Pretty Reckless, The – And So It Went (Death By Rock n Roll) Century Media Records
Russell Louder – Lavender (Single) Playground Music
SANTANS – Come Undone (Call It A Night EP) Superlife Promo
SOPHIE – BIPP (Autechre Mx) (Single) Numbers.
St. Vincent – Pay Your Way In Pain (Radio Edit) (Daddy's Home) Concord
Steri, Elena – Pavement (Single) Listenrecords
Tkay Maidza – Kim Ft. Yung Baby Tate (Single) 4ad
Yaya Bey – Fxck It Then (Single) Big Dada / Ninja Tune