Ant TC1 ist kein unbeschriebenes Blatt. Er hat die Drum & Bass Szene als Manager von Metalheadz und Inhaber von Dispatch Recordings geprägt. Er organisiert große Festivals, macht selbst Musik und legt dazu noch als DJ auf. Wir von 12Zoll hatten die große Ehre ihn zu treffen und mit ihm zu quatschen.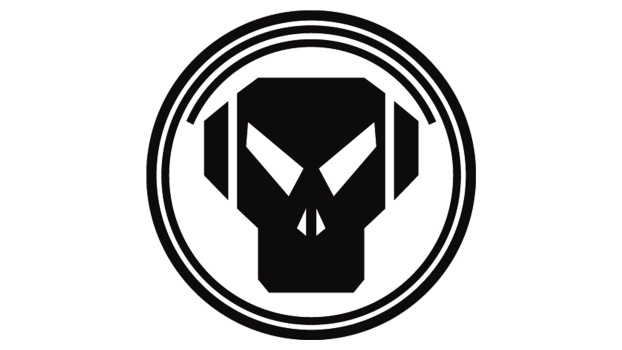 12Zoll: What makes the german scene special?

Ant TC1: I think in europe in all honesty the german crowds are really good. In england we're very spoiled. The crowds go crazy over there, to the music they like. But the crowds here are very good - I mean as far as like the labels go for Metahleadz and Dispatch Recordings, but the sales are good here from what I can see and Drum & Bass has a big community here - big following.

12Zoll: How did you get in touch with Drum & Bass music?

Ant TC1: It's always a question that really gets me thinking, because I guess I'm so old now I never really got into Drum & Bass. I got into rave-music and even some acid house and then jungle. And then there was the name "intelligent Drum & Bass". After that the name Drum & Bass just kinda stood for everything. I was kind of into that music that changed into Drum & Bass, before it was actually ever called Drum & Bass.

12 Zoll: What was your first rave?

Ant TC1: There's a couple of experiences: One was when I DJed at a nightclub called 'The Black Hole' in the university in Huddersfield, which is the town I am from in the north of England. And the second time I played there I was 15. I'd already played there once and they had like a new bouncer on the door, like a new security guy and he asked me for my identification when I had the records - my mother dropped me off in the car as well, because I was like so young but I was already djing for like 1 or 2 years - I had to ring her from a phone box, because it was before there was any mobile phones or anything, because the security man said you're not old enough to come in, so the promoter came running downstairs saying: "He's the DJ! You have to let him in, the club is really busy, there's like 150 people in there. You gonna mess up the whole night!" And I went to the phone box crying, because the security man would not let me in because he knew I wasn't 18. So that was one of my first experiences as DJ.
But I played on pirate radio stations in Huddersfield when I was about 14 before that. And my first experience raving, I was 15. It was at a nightclub called 'The Arches' in Sheffield. And it was an over 16 rave and we knew if the security guys would not let us into the nightclub we would have to wait till 7am for the first train, because we didn't have enough money for a taxi. It was like a one hour drive away from home. So luckily we got in and it was cool it was okay, but it wasn't the best experience a bit of a strange one… I think I enjoyed raving in my bedroom a lot more really. Still do. (laughs)

12Zoll: What is your favorite track of all time?

Ant TC1: It's an impossible question to answer really. I think ones that stand out for me are tunes like Pennywise - Neuromanca, Foul Play - Being With You. When I hear that I get chills, you know. I get the same feeling that I got when I was a teenage boy hearing that tune for the first time.

12Zoll: How do you feel about the Drum & Bass scene in general?

Ant TC1: It's fucking wicked. Yes! The music is some of the best it's been in a long long time I think.

12Zoll: And what do you love about Drum & Bass music?

Ant TC1: For me it's just the power of the sound and the feeling that it gives you. I love bass. I absolutely love the feel of it. On a good system the kind of effect it has on your body. Something you can't even hear you just feel it. It's hard to explain - I don't know. I can't never really rip it down to what it is, what I really like when I was young and first gettin' into. I's just hard to explain.

12 Zoll: How do you feel about managing Metalheadz?

Ant TC1: When I think back it's like… you know.. I first got into that kind of music and you would never really imagine that one day you would managing the label for someone like Goldie. It's crazy to even think about. It is good. I enjoy it doing it. It's a label of love. It's funny how doing something like that is turning into a job, cause I just enjoy doing it mostly. I get to hear good music very early and it is a lucky fucking position to be in.

12Zoll: Many people credit you for founding Dispatch Recordings, but I think it's an urban myth, isn't it?

Ant TC1: I will never take credit for that, because it wouldn't be right to take credit for something isn't due to me. These crazy things happen for a reason sometimes. One half of Hidden Agenda - Jason - you know Marc recently passed away sadly. The guys were being in talk with a new distributor about starting a label, because the guys were doing some beautiful music, but it was even too deep for like Fabio for Creative Source or even to deep for Goldie for Metalheadz. If you listen to the first Dispatch releases they are really really deep. Like before any of the people that write really deep, abstract music - it had that sound back then. You could almost say it was way ahead of it's time and it really started as an outlet for releasing that music.

12Zoll: So how was your start at Dispatch Recordings?

Ant TC1: It carried on being a hobby for me for a long time. I had a full time job. I was working a lot. The label actually, if I'm being honest with you, to start with. It probably cost me more money at certain times in certain years in it's 16 years lifespan so far. Sometimes it was like a hobby that I put my full time job money in. And now it actually makes money. I kind of took a real risk about four-five years ago and decided to just try to leave my full time job and do the labels stuff and I put a lot more work into it and things started to get better and it felt worthwhile I think. Signing more music, having time to do every release like this and think about promotion of the label and I it seems to go okay.

12Zoll: How do you pick the tunes you're gonna release?

Ant TC1: You could say, when you run a label it's like a selfish representation of what you like. I don't need my girlfriend to tell me 'oh that's a good one, that'll hit the top 10', or anything like this. It's not like that. I don't care how it is by or where they are from or anything like this. If I hear a tune I like, I'm really excited about to release it and play it out. I just put music out that I like.

12Zoll: What are your thoughts on releasing on vinyl?

Ant TC1: There are some people who ask me 'why didn't you put that one out on vinyl?'. It's because it is so expensive now. I mean more to the pressing houses - like one of the best ones is Optimal in Germany. Because most of the records in dance music come from the UK they've always charged record labels in the UK in english pounds. And after the whole Brexit thing the british pound does not very well, so just recently all the prices now, even to press only 300 or 400 records it's gone up 15%. If Optimal are here pressing records for UK companies and charging them in english pounds, when they change it back to euros it's not sustainable - so they have to put the money up. This is another problem. It is even harder for vinyl now.

12Zoll: And how do you see the digital world of releases?

Ant TC1: It's actually given me more confidence to experiment with things that I think are really good tracks, but I kinda think it might sell ten copies it might sell 10000 copies on digital. And that's now what I care about, because I wanna look back and think I was very happy to put these things out. It kind of almost alow me, because the label has got a good standing now, it kind of alow me a to take risk with new guys and new girls that make music and otherwise I might not have a chance to release it.

12Zoll: Any artists to look for in 2017?

Ant TC1: That is really hard to say. I mean there is some great stuff coming on Metalheadz. Blocks & Escher just finished an album which is absolut incredible. I love what those guys do. For Dispatch… Gerra & Stone just finished an album which is really good. Mikal just done something recently that Goldie really loves and I play it in every set.

There is also a guy called Black Barrel from Saint-Petersburg and a guy called Dub Head from Ukraine, that are doing some great tunes. I mean I've got maybe two or three releases from them before their next release comes out. They just do really good tunes nearly every day. Black Barrel sends me a tune every day and I'm just like 'how does this guy even do it?' I have no idea how he does it.

12Zoll: So finally what are your thoughts about the future?

Ant TC1: I don't think that far ahead. I do get ask this question quite a lot. If you asked me this question five years ago and I would revisiting the question now. The answer would being kind of the same. There is just no big masterplan for me. I don't wanna kind of say to you 'I'm really trying to make Metalheadz or Dispatch Recordings the biggest and best label out there', because when you start thinking like this, you start releasing shit music to trying to please a mass audience you know.