Lieblingslieder 14.10.2021 - 27.10.2021
Verfasst von Hauke Willms am
Wenn Suki Waterhouse nicht gerade als Schauspielerin oder Model tätig ist, schreibt sie Songs. Einer dieser Songs ist "Moves". Die Lo-Fi/Dream-Pop-Produktion kommt als erste Single ihres kommenden Albums und ist laut eigenen Angaben an einem Abend auf der Couch entstanden.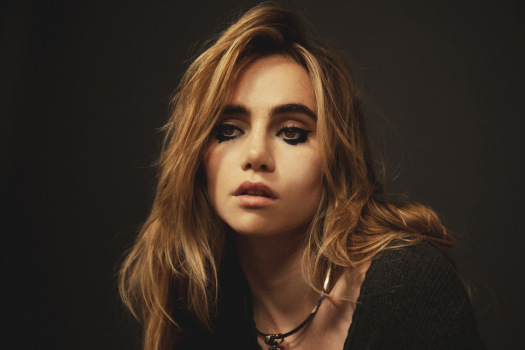 Blvth – Moon (Single) Call Me Anytime
Finno - Freekodak (Single) From The North
Suki Waterhouse – Moves (Single) Sub Pop Records
Mitski – Working for the Knife (Single) Dead Oceans
The Greeting Committee – Make Out (Dandelion) Harvest Records
Anthony OKS, Begonia – Fortified (In the Garden – EP) LHM Records
Bambara – Mythic Love (Love on My Mind) Wharf Cat Records
Perfume – Polygon Wave (Polygon Wave – EP) Universal
Julia Shapiro – Come with Me (Zorked) Suicide Squeeze Records
Kali Masi – Hurts to Laugh ( (Laughs) ) Take This To Heart Records
Juse Ju, Fatoni – Legit (JuNi) Eigenvertrieb
Oana – Western World (Single) Eigenvertrieb
Eau Rouge – 87K Gold (Single) Riptide Records
Flohio – Whiplash (Single) Eigenvertrieb
Thizzy, Jakepot – Vierte Wand Freestyle (Single) Besser-Samstag
Sly Alone – War Es Zu Viel Verlangt (Single) Haiyti Records
La Luz – Oh, Blue (La Luz) Hardly Art
Atmosphere, Aesop Rock, MF Doom – Barcade (Word?) Rhymesayers Entertainment
Cordae – Super (Single) Atlantic Records
Khruangbin, Ginger Root – Connaissais de Face (Tiger?) (Mordechai Remix) Dead Oceans Inc
Lesky, Waywell – Alicante (Single) Melting Pot Music
Nobro – Better Each Day (Single) The Ochard Music
Sam Evian – Time to Melt (Time to Melt) Fat Possum Records
Shoreline, Smile and Burn – Distant (Single) End Hits Records
Sugar Janis – Lady M (Sugar Janis – EP) Sugar Janis
Weed & Dolphins – Netherlands (Single) Weed & Dolphins
Zwanie Jonson – We like it (Andreas Dorau Remix) (Single) Fun in the Church
Iedereen – Cis-Mann (Single) Eigenvertrieb
The Deadnotes – Deer in the Headlights (Single) 22Lives Records
Chantal Preston – Heart of Gold (Heart of Gold – EP) Rammit Records Inc.